NOW LIVE - *NEW* GDD Agency Certification v2.0
Almost 24 months ago I launched the original "Growth-Driven Design Agency Certification" with a mission to transform the world of web design. I had lived the headaches and risks of traditional web design and knew there had to be a better way.
What started as some scribbled notes, eventually turned into a full certification, and 24 months later we have over 1000 agencies from 50 countries implementing Growth-Driven Design!
I'm excited to announce that today we launched the new, Growth-Driven Design Agency Certification" v2 - packed with learnings from the last two years since the original launch.
What is new? Will you need to get recertified?
I will answer it all, keep reading…
What's New?
There are three major updates to the certification...
1. Making it more bite-sized
The original certification was long… real long. Although there is still a lot of great content, I did want to work to make going through the content a bit easier. How did we do this?


We split the content into two, shorter certifications - (around 4.5 hours each)
"Growth-Driven Design Certification" = The content about the methodology itself. This certification is now open to both agencies and marketers - anyone who wants to learn the new playbook for building and optimizing a website.
All of this content has been updated (can learn about it here) and was relaunched in February 2018.
"GDD Agency Certification" = All of the agency specific content around packaging, pricing, selling, and servicing GDD with clients. This agency-specific content is what was launched today!
We also totally overhauled the scripts, decks, and content to make it much more clear and to the point.
Incorporated Learnings From the Last 24 months

Since the original launch of the certification I've had the fortunate pleasure of traveling all around the world to speak, run workshops, work at agency's offices, and run 3-5 agency consulting calls per week.
I've see the original Growth-Driven Design methodology evolve and understand what works, doesn't work, and what was adapted by the most successful GDD agencies.

(2016 GDD Agency workshop in Dublin, Ireland)
I revamped both certifications with all of these learnings to ensure you're learning what works from agencies who had to figure it out the "hard way". No need for you to travel around the world, it's all been added in the new content. :)
In addition to updates in all areas, I made huge updates in "How to build a Launch Pad Website", "Packaging and Pricing GDD retainers", and "Selling GDD". All great stuff to help you be successful with GDD.


Updated and New Templates / Examples
As a former agency owner, I know the training videos are great, however, the real "gold" lies in the tools, templates, and examples.
I've revamped many of the existing items, sourced new templates/examples from agencies, and created some new items based on the feedback from v1.0. Please note - some templates are still in the process of being revamped and will be slowly released one at a time over the next few weeks.
Although the core concepts and principles are the same, I worked really hard to refine and polish the content and add new, "high-impact" ideas based on what successful GDD agencies have been doing.
Already Certified?
First off, congrats on being a part of the Growth-Driven Design movement - I'm happy you're a part of it.
Secondly, if you are already "GDD Agency Certified", you will retain this certification until your original expiration date. However, the new "Growth-Driven Design Certification" which covers the methodology itself is a new certification and you will need to complete it.
Lastly - Even if you've already gone through the content … this new content is killer. It will be well worth your time to review and learn the new ideas, process steps, and templates that is included in these new certifications.
My recommendation (I'm biased), retake both certifications! It will be well worth the investment of time.


Where to Start...
Now that the certification has been split into two, the first place for EVERYONE to start is with the "Growth-Driven Design Certification" to learn the GDD methodology.
Whether you're a marketer, agency owner, developer, client, sales rep, or strategist - completing this certification is your starting point. From there, move on to the new "GDD Agency Certification" for all the agency-specific content.
I've been working my butt off to make this the most valuable web design and optimization certification on the planet for you and your team. I'm confident that you'll enjoy the new content and together we can continue to transform the world of web design.
Please comment below with any questions or Tweet/Linkedin Message me.
Topics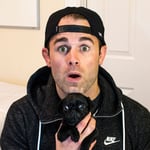 Luke wakes up each morning excited to help others unlock their true potential. He does this as the Growth-Driven Design Founder and Evangelist. Prior to HubSpot, Luke lead client strategy and UX at a web design agency until its acquisition. Luke is also Scrum Master and Product Owner certified by Jeff Sutherland.