Which Project Management System is best for Agile Web Design?
At the time of writing this blog post, G2Crowd, one of the most popular software comparison tools, has over 240 different options for project management. The hundreds of options gave me anxiety when I needed to select a company-wide project management system in order to improve quality and delivery to our clients.
But this anxiety is normal; psychologist Barry Schwartz wrote an entire book about it, called "The Paradox of Choice: Why More is Less". Our requirement for a project management tool was a little more specific, as we had recently adopted the Growth-Driven Design methodology. We had also recently switched our digital marketing and sales enablement services over to an agile approach.
But even narrowing our requirements down to a project management system that could support agile web design wasn't enough to make a decision. Here's how my team whittled down those countless project management tool options to make a decision.
After four years of trying project management systems, we didn't want checklists and the tool had to be visual.
Every agency needs some kind of project management tool, so over the four years of our initial existence, we tried several. Every time we would trial a few platforms and select one, roll it out, and a few weeks later, I would check in to find no one using it.
Sometimes I would even threaten employees and force them to use it. Everyone would start using the tool again...and then they would stop. (Having to pay the monthly subscription fee, however, did not.)
We learned several key lessons, though:
No checklists: the team felt they were being micro-managed. And it felt like admin work for everyone!
Checklists were not visual enough to see the status of work at a quick glance.
The team was more receptive to tools that had a Kanban-style layout, but clients still wanted to see a traditional waterfall Gantt chart. So, do you make employees happy or customers happy? We ended up doing twice the work to make both happy!
We needed a way to record our process, so everyone could follow the same steps to deliver work.
Clients needed to be able to log on to see the status of work, so that we waste less time providing project status updates.
Using these criteria, we narrowed the list of project management systems available down to almost zero. There wasn't one tool could provide us with everything we needed. We considered developing our own project management platform for agile web design, marketing, and sales enablement....and then it hit me:
This is exactly why there are over 240 project management systems available. So many people before me had reached this same point and thought, "If I create something that I need, others will need it too!". We decided that we would select from the project management options that exist now rather than creating our own project management platform.
The team selected Trello by themselves: great for the team, terrible for management.
The process of searching for and trialing project management systems took several months. During that time, I was surprised to find that the team had started using Trello to manage client to-do lists. Each client had its own board with a backlog or wish list column, and project cards that were dragged across as they were done.
I felt like I had wasted time trying to find the right tools, when the team had gone and implemented a tool on their own. That is, until I tried to get reports, manage resource allocation, and see the queue of work for shared teams between clients. None of this could be done, even with the many plugins available for Trello. We still hadn't found just the right tool for our project management needs.
We trialed 50 project management tools and finally selected one.
I was about to start going down the route of developing our own project management system for agile—which I knew was a bad idea, as the first few months would be spent getting the basic functionality working, such as commenting on work and sending deadline reminders—when I took out a trial of Atlassian's Jira.
Logging into Jira for the first time was daunting. The tool is primarily designed for software developers, and it looks like it too! It's highly configurable and not easy to navigate initially, but all the videos I watched and manuals I read were telling me that this is the solution I had been looking for.
Because Jira is so customizable, I could change it to suit the needs our growth agency. And with over 1,800 employees constantly improving Jira, I wouldn't have to try and keep my own project management tool up-to-date with the latest trends and advances in productivity and portfolio management.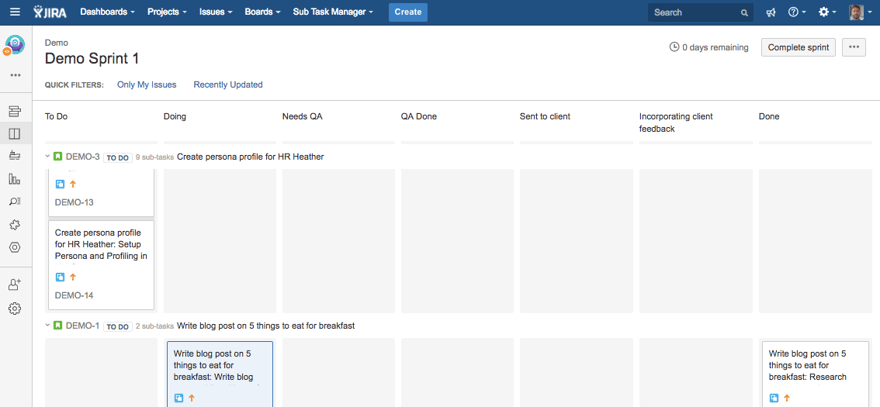 We hired a Jira Administrator to configure our agile project management tool.
I wasn't anxious at all, unlike before when initially deciding on a project management system. I think this was mainly because I knew it was so customizable.
Unlike many of the other project management tools, you need to invest time and effort to work out how you want Jira to work, and then you need an expert to configure it. We figured that, if we found Jira to be the best solution, other growth-driven agencies would also need it and we could help them configure it—so we hired a Jira Administrator!
Some of the things that we can now do:
Our employees, freelancers, and customers all have access to a single source of truth for projects, with the right levels of security.
We run all of our growth retainers following the agile methodology.
In particular, we use SCRUM. We add everything we need to do to the Backlog, and run two-week sprints.
There is a built-in Portfolio Management Tool, so we can plan the best use of our resources, especially those that are shared.
Our processes and steps are baked into the configuration. This includes how long each step should take, which has taken us over five years to perfect.
Every step, even the tiny sub-steps of a task, are displayed visually as cards. No checklists whatsoever!
The clients can still see their project plan as a Gantt chart.
As we stand now, no one disagrees that Jira is a great solution for our agency. The only challenge is getting people to keep it updated regularly.
What are your project management tools of choice? What helped you make a decision between all of the options on the market? Let us know in the comments and if you would like to trial MPULL's project management platform let us know here.
Topics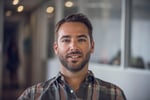 Daryn is co-founder of MPULL, a martech agency that is obsessed with results.